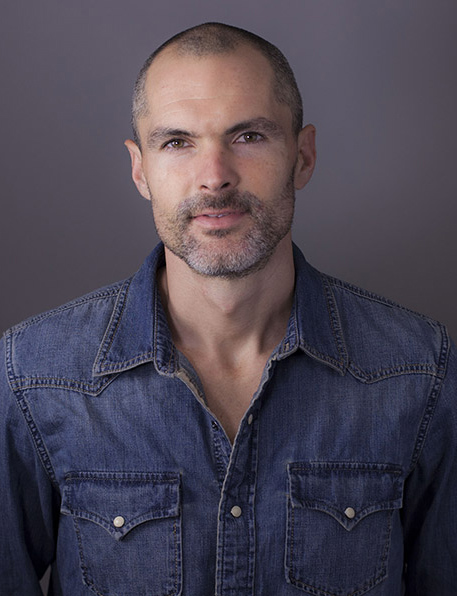 Reed Rickert
Producer, Director Cinematographer, Editor
Reed studied in the USA and graduated from California College of the Arts in Oakland, CA with a BFA in Film / Video. After 2 years working in the San Francisco Bay Area producing advocacy documentaries for organizations such as La Clinica de la Raza and working as a freelance cameraman, Reed relocated to southern Europe / Northern Africa where he worked as a field producer creating educational documentaries on traditional music for the Berkeley, CA based organization "Listen For Life".
In 2011, he became a director and director of photography for Fase Dos, a magazine-style tourism TV program based in Cuernavaca, Morelos, MX. Over the past 4 years in Mexico he has produced, directed, photographed and edited documentaries, commercials, live concerts, branding and promotional videos.
Notable credits include director, DP and editor of Sacerdotisa del Mezcal and Director Muxe – two 30-minute documentaries for the "Asi es mi vida".
He was camera operator for the Latin Grammy Award winner for best long-format music video documentary 2014, El objeto antes llamado el disco, directed by Gregory Allen.
He is producer, co-director, cinematographer and editor of The Third Root: Searching the origins of Son Jarocho, winner of the Latino Public Broadcasting Open Call Award.
Camilo Nu
Producer, Director, Music Director, Protagonist
Camilo has dedicated his life to the study of Mexico's cultural and ancestral music. He has released 3 personal albums Karmamantra, World Music Guitar, and Acoustic DJ.
He was composer of the musical score of the restored animation film by Carlota Films (France), co-writer and co-director of the short film A Street Legend.

Camilo undertook formal studies at the Escuela Autonoma de Musica in Mexico City for the cello. He participated in various workshops at the Superior School of Fine Arts, and it is here that he joined the cultural youth symphony lead by Ollin Yoliztli.
Enthralled by the sounds of flamenco, he started a 12-year dedication to learning this genre. His travels took him to Spain and Morocco where he initiated studies in the Arabix stringed intrument known as the oud.
Camilo has participated in master workshops with various artists including Alpaca, Tomatito, Ruben Moses, Jerry Gonzalez, Sidartha, John Macglaglin. He has performed his music in international venues such as The Festival of Gnawa and World Music (Essaouira, Morocco), Baroque Cervantino International Festival (Chiapas), Eurojazz Festival of Mexico City, "We Are One" Festival (San Diego / Tiajuana border) , Flavor Cultural Center (Cuba), Juenes Talents Festival (Morocco) and Harlem Club in Spain.